World of Tanks Frontline & Steel Hunter are back with unique rewards!
2 min read
Frontline will return in the first half of 2020, while the revamped Steel Hunter will be waiting for you in the second half of the year. Each of these modes will consist of four separate Stages.
In each Stage, you can earn up to 3 tokens, for a potential total of 24 (12 for playing Frontline and 12 for playing Steel Hunter). Use these tokens to redeem any two of the three exclusive vehicles listed below for 12 tokens each.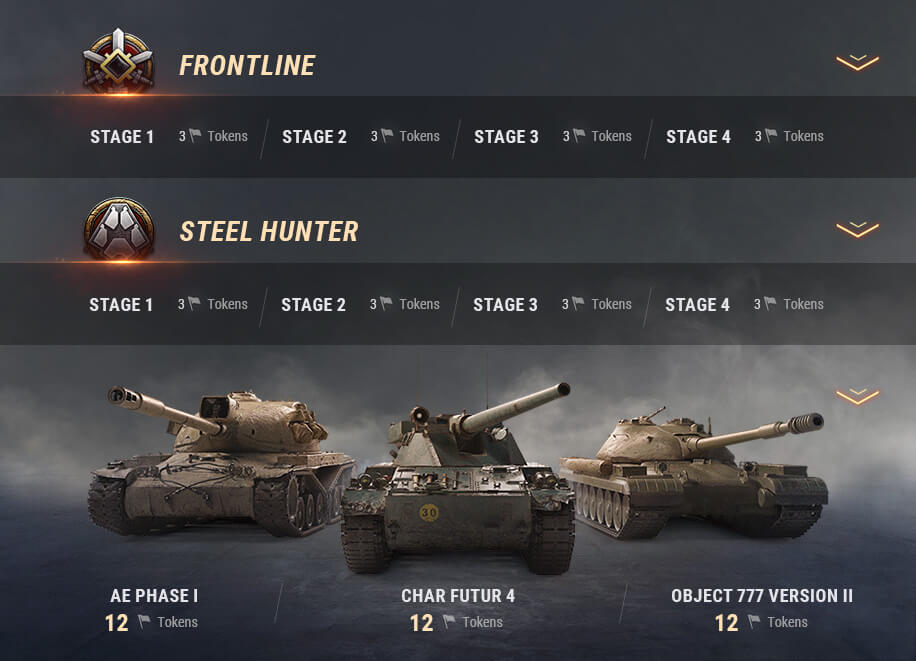 You don't have to play both modes—the 12 tokens you need to get one tank all can be obtained by completing all the Stages of a single mode, or a mix of Stages from both modes.
Redeem Your Rewards!
All three reward vehicles are versatile Tier IX tanks and offer their owners unique and dynamic gameplay.
 AE Phase I. This American heavy with four segmented tracks should already be familiar to many of you. It features a built-in Large Repair Kit and a solid, bouncy turret. In addition, this brawler boasts an accurate gun with good vertical gun angles and impressive penetration values.