World of Tanks: Updates to the In-Game Shop
2 min read
Improvements are always welcome and the In-Game Shop has just received some. Here's what has been changed:
Filters for Personal Reserves: There were complaints that it was difficult to navigate when they had large numbers of reserves so for now we have returned the filters that were in the old "Reserves" tab. This is only the first part of the improvements in this tab of the Depot. In future, we also plan to refine the reserves themselves so it's easier to navigate the existing ones.
What's in the Depot/Vehicle: Now it is indicated how many of each product you have in the Depot and how many in your vehicles. This also refers to the tooltips. It's an auxiliary tool but we've not forgotten about it.
Improved display of art and text: There were questions why the art looked so big and empty at the same time. We partially solved this problem by making more efficient use of the space and in the next version, we will release another improvement to hopefully finally close the issue for good.

Filter Logic:

 Now when choosing a tank, only the equipment which can be put on the tank will be displayed.

Resetting filters: If nothing has been found with your selected filters, you can reset the filter with a click of a button.
How does it work?
To restore your sold Premium vehicles, you just need to jump to the Depot menu and select the Tanks in Garage tab. A tab labeled Restore will appear; here you can see a list of tanks you are able to restore, with all related information.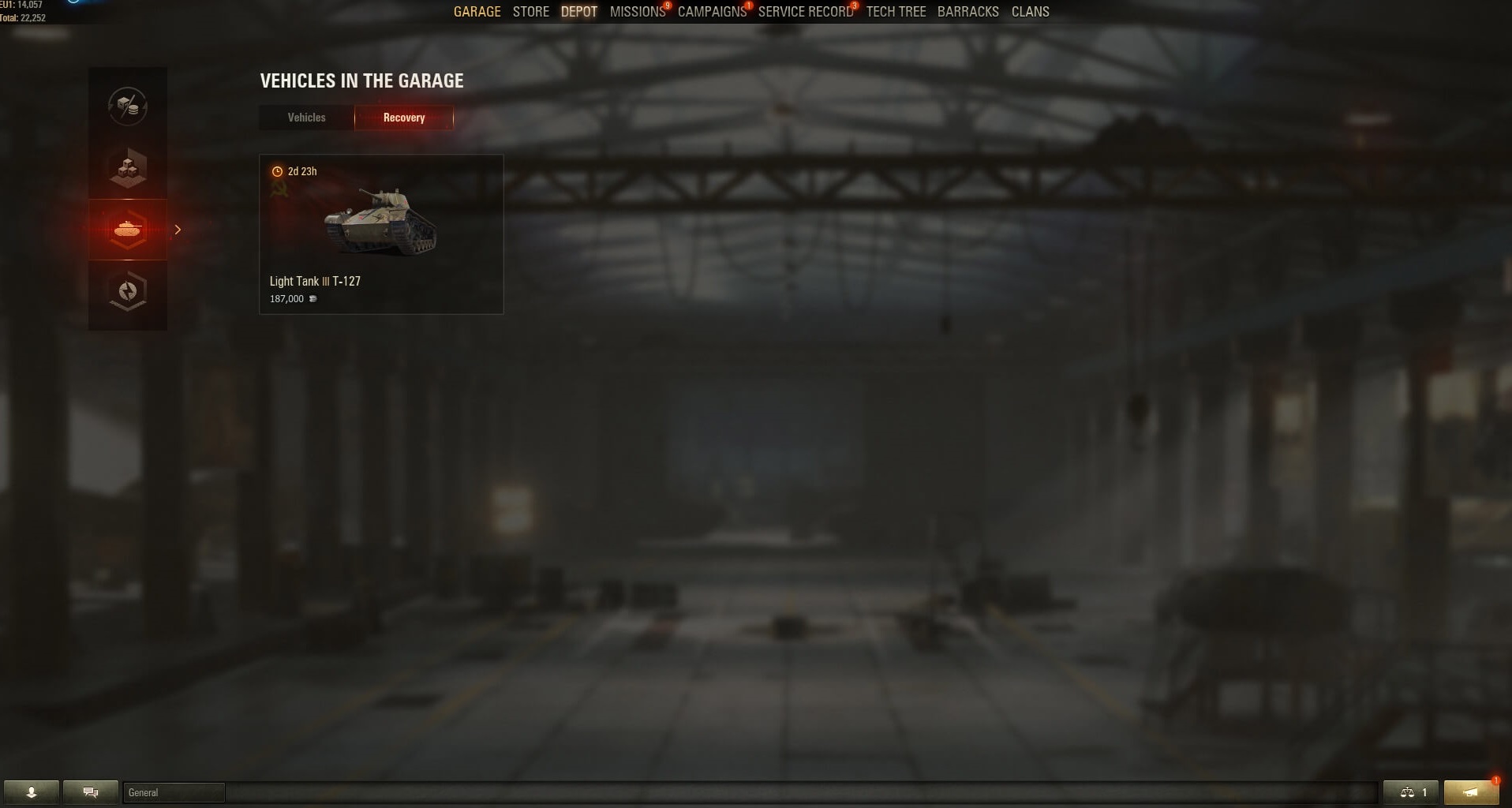 If you have any machines which can be restored, the second way to restore them is through the Garage itself. In your carousel of tanks, next to the options to buy new machines and slots, a Recovery window will appear, which shows how many are able to be restored.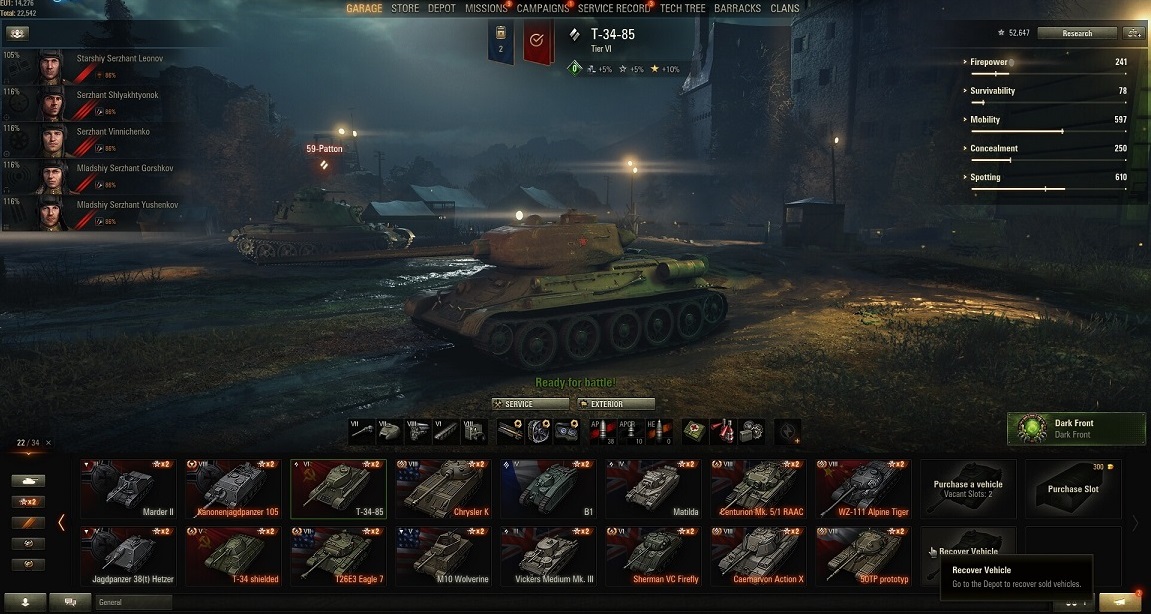 Promotional and unique tanks can be restored, as before, through the preview menu in the client. This is the first change that revolves around the in-game store and it won't be the last.