World of Tanks: 11th Anniversary Redeem Your Summer Presents
2 min read
August Heat is in full swing and continues with the celebration of a great milestone: our 11th anniversary. Over the years, World of Tanks has come an impressive way, so we invite all of you to join the party and celebrate with us! To express our deepest gratitude for your passion and dedication, we'll be giving away Summer Presents to all players. Don't miss out and be sure to log in to World of Tanks from August 12–22* to get a historical Tier IV Premium tank and other gifts!
How It Works
You'll be able to redeem your Summer Presents during all 11 days of the event. To do this, just log in seven times to the game on any of the days between August 12 and 22. Every time you log in for the first time each day, you'll receive gifts—one day of WoT Premium Account and one Gift Ticket, a special in-game currency you can exchange until August 24 at 08:00 CEST (UTC+2) in a special section of the in-game Store for valuable items. Accordingly, for the entire Summer Presents period, you can get seven days of WoT Premium Account and seven Gift Tickets (for your seven first logins).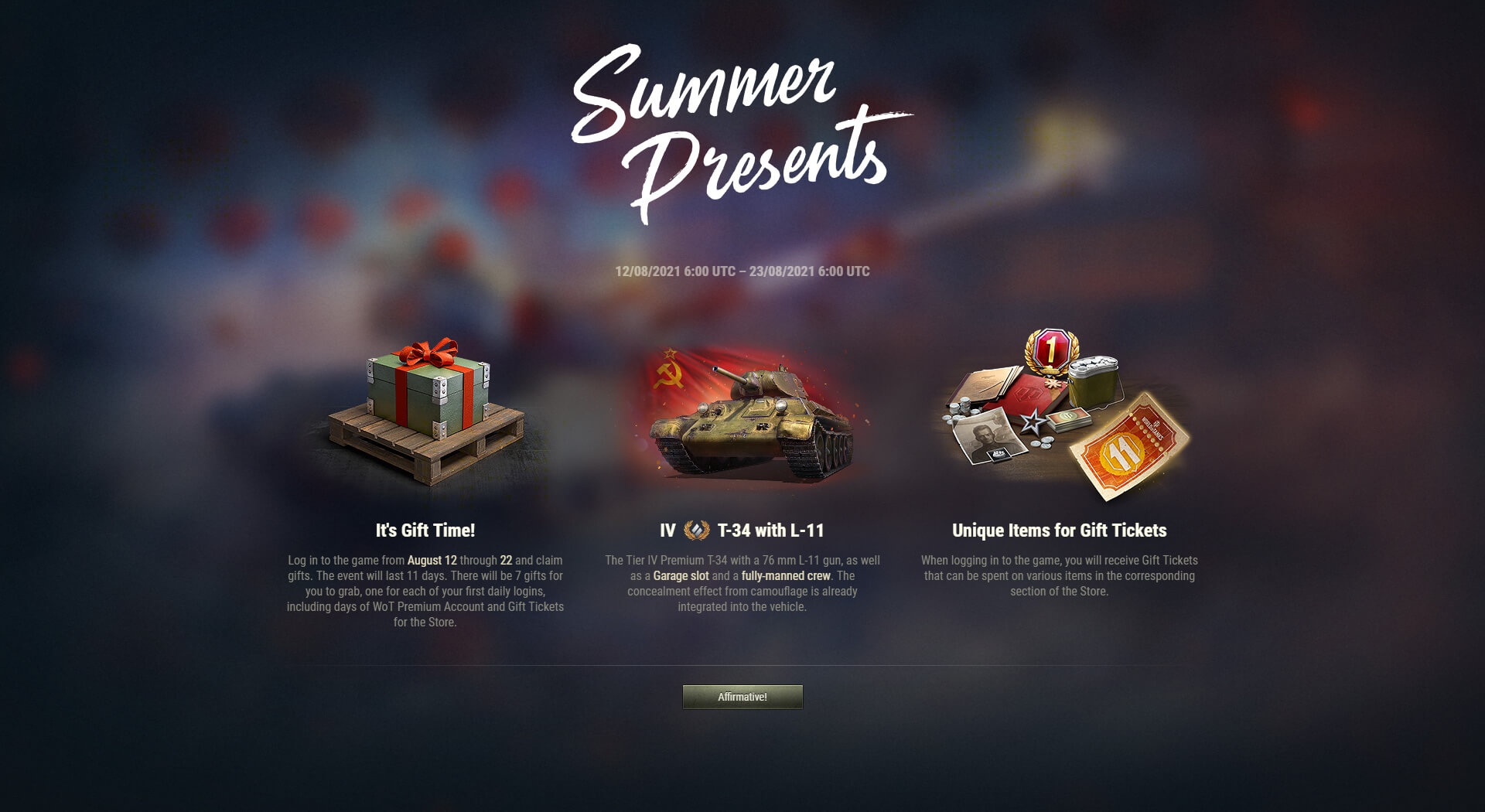 When you log in to the game for the first time on any day during the Summer Presents event, you'll notice a special gift from us—the T-34 mod. 1941, a Tier IV Premium Soviet medium tank featuring a default concealment bonus (it works permanently as if the camo has already been applied). The tank comes with a 100% trained crew and a Garage slot.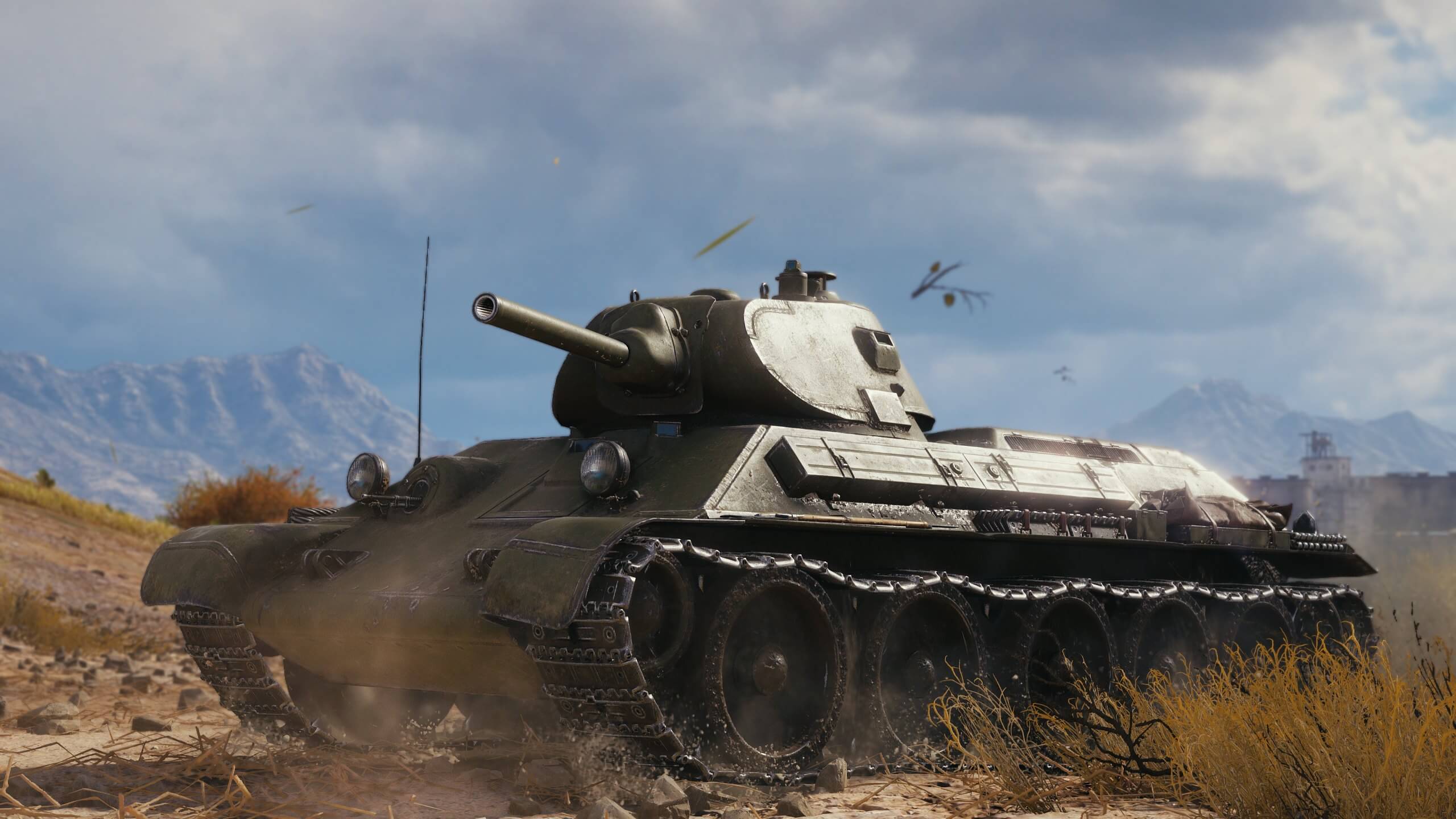 Redeem Your Gifts in the In-Game Store!
You can exchange the Gift Tickets you receive for valuable goodies in a special section of the in-game Store. It will be available throughout the event until August 24 at 08:00 CEST (UTC+2). Here is where you can find it.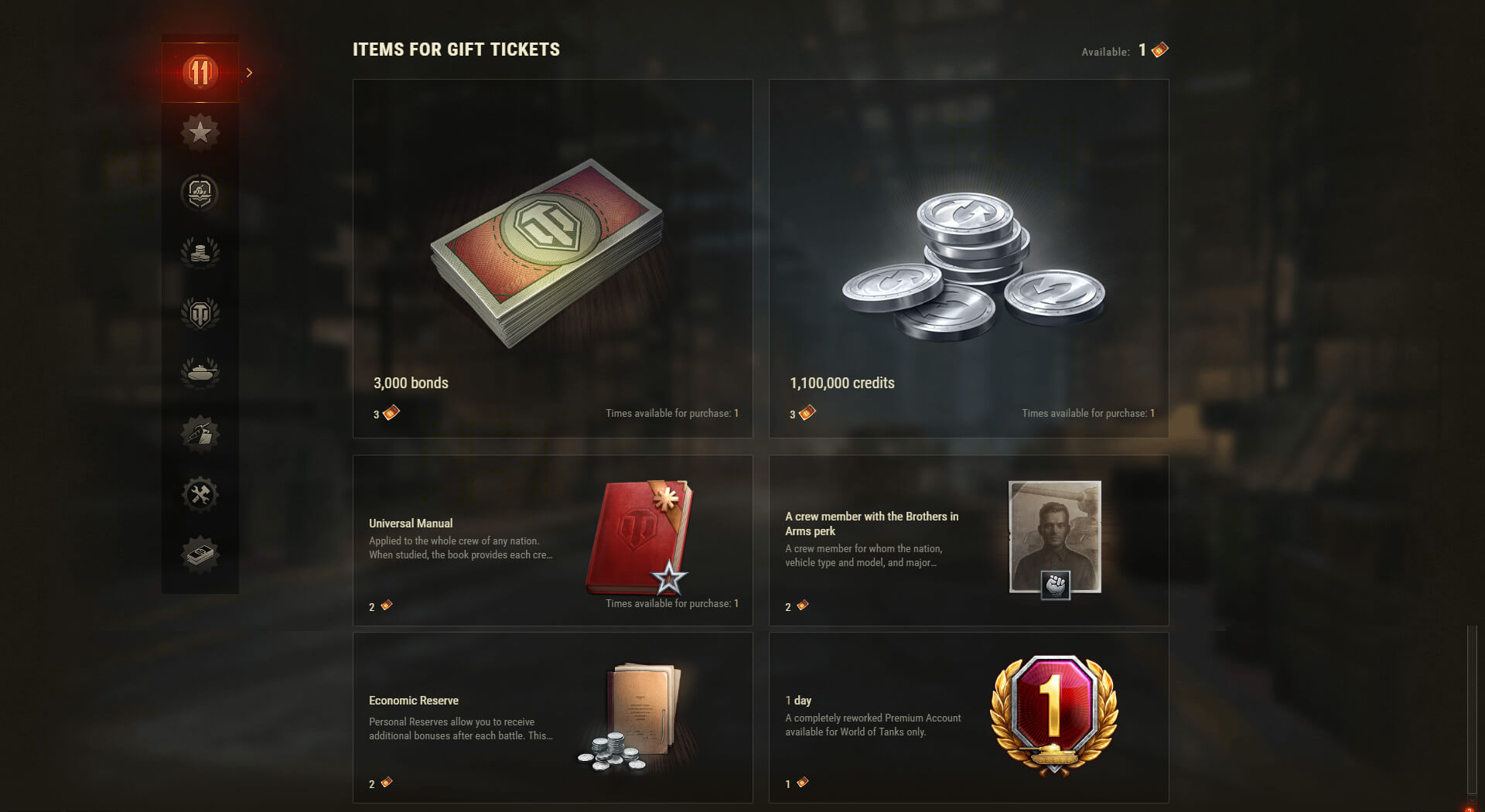 The Summer Presents section of the in-game Store offers a host of attractive items, including bonds, a Universal Manual, credits, a crew member with Brothers in Arms (as a zero perk), Personal Reserves for credits, and days of WoT Premium Account.