Grand Battles are coming to tier 8!
1 min read
Grand Battles have been exclusive for Tier X vehicles since they were released, but players been asking them for Tier VIII vehicles too. Wargaming, after listening to player feedback are bringing a test of Grand Battles for Tier VIII vehicles!
The mode will only be available for a week only, from 13 November to 20 November, so make sure you have Grand Battle mode enabled in your game settings. The mode is available for EU and NA regions, unfortunately, it won't be coming to ASIA region for now.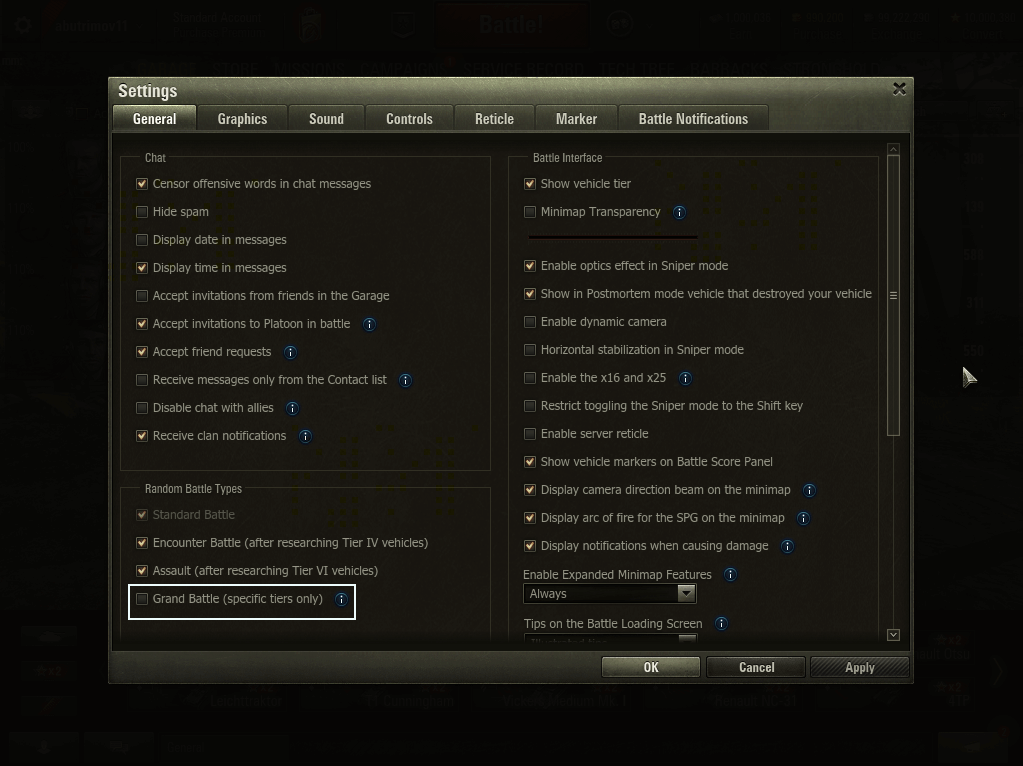 Overview
Mode: Random Battles (Grand Battles are available alongside Standard, Encounter, and Assault modes)
Teams: Up to 30 players on each side
Vehicles: Tier VIII only
Maps: Klondike and Nebelburg
Objectives: Capture the enemy base or destroy all enemy vehicles
Also, with the addition of the Tier VIII-centered conflicts, there will be a limit in each battle of 3 artillery per team! It's also worth noting that when compared to previous Grand Battles events, unfortunately, there will be no Bond rewards for this time.